Congratulations!! Happy 6th Anniversary!!
Congratulations!!

Happy 6th anniversary!!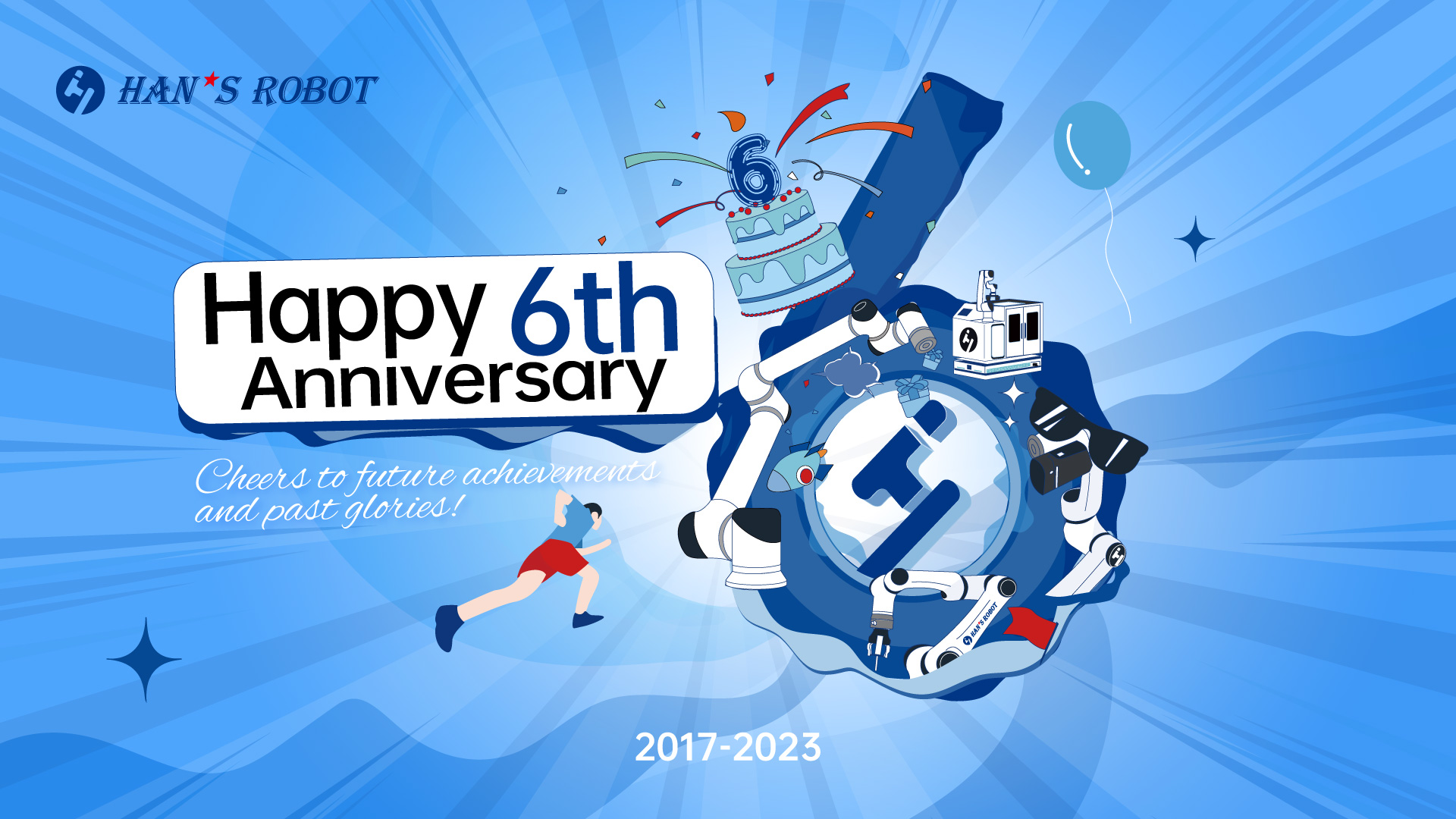 September 2017,Shenzhen Han's Robot Co.,Ltd. established.

November 2020, Han's Robot Advanced Manufacturing Demonstration Park launched in Foshan.

October 2022, settled in Han's Robot Global Intelligent Manufacturing Center.

March 2023, Elfin-Pro officially released.

Trusted by partners in over 100 countries and regions worldwide, our robots help to achieve efficiency, safety, and cost-effectiveness.

Cheers to future achievements and past glories.