Han's Robot Successfully Exhibited At Fabtech 2023 In the USA
From September 11th to 14th, FABTECH 2023 was successfully held in Chicago, USA. As one of North America's largest metal forming, fabricating, welding event, Fabtech attracted lots of visitors to find the tools to improve productivity, increase profits and discover new solutions. At this large-scale international fair, Han's Robot had high performance and exhibited a wide range of cost-effective automation solutions.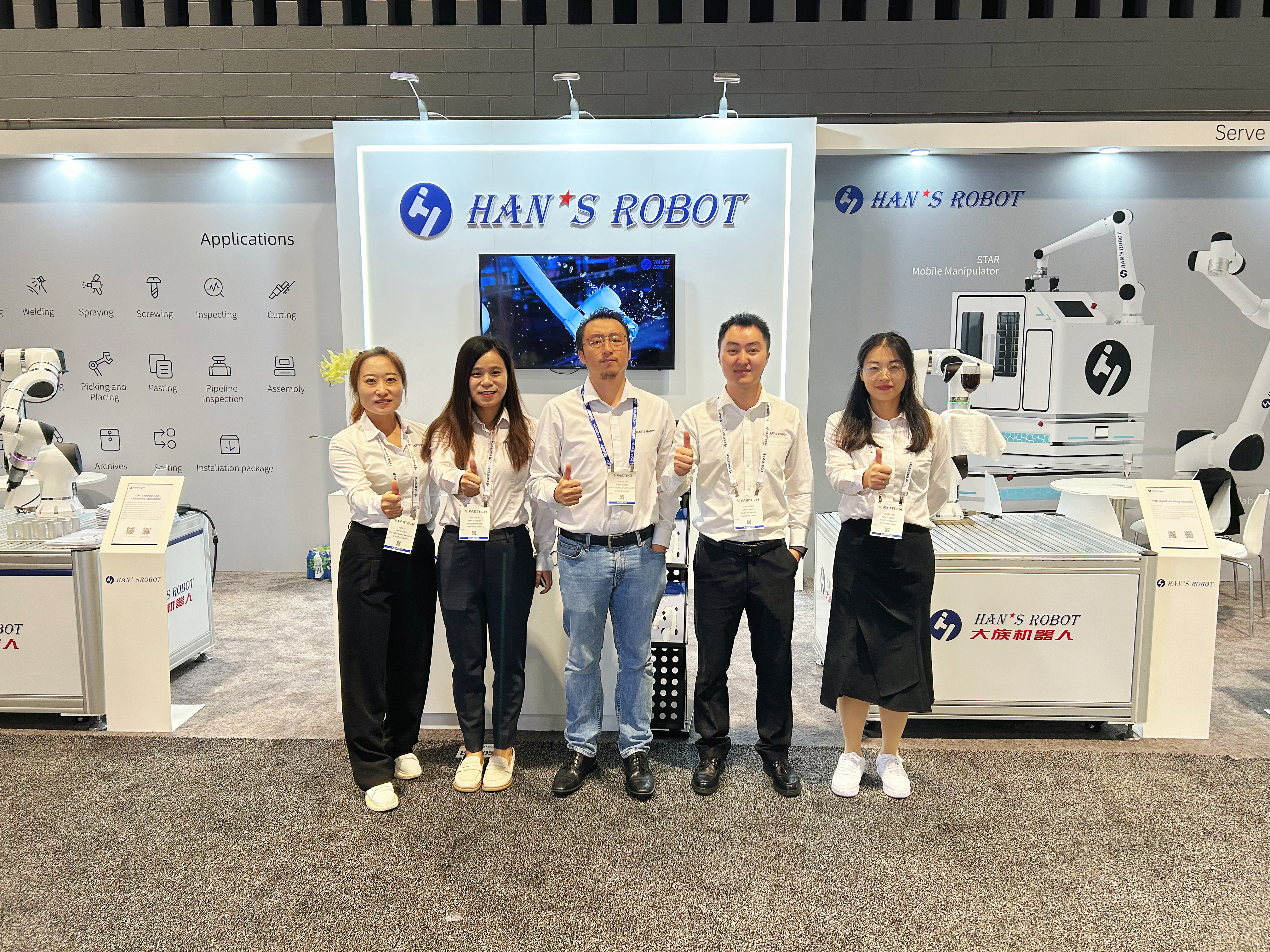 Han's Robot not only displayed its competitive products, such as Elfin collaborative robots, Elfin-Pro collaborative robots, S collaborative robots and STAR mobile manipulators, but also showcased multiple cobot solutions, including high-speed handling solution, CNC loading and unloading application, automated welding workstation, intelligent palletizing workstation and so on. In particular, the automated welding workstation was the most popular solution of Han's Robot at Fabtech.
Han's Robot Automated Welding workstation is composed of an Elfin-Pro collaboration robot, welding gun and welding system. This solution can greatly save costs and increase the efficiency of automated production such as auto parts processing, construction machinery, and metal processing. Through close observation, visitors highly recognized our welding solution as a truly effective solution to the challenges of shortage of skilled welders and high labor costs in traditional welding. Furthermore, Han's Robot builds its collaborative robots based on an open ecosystem compatible with almost every production line for different automation needs in many industries, including 3C, automotive, healthcare, education, metalworking industry, etc.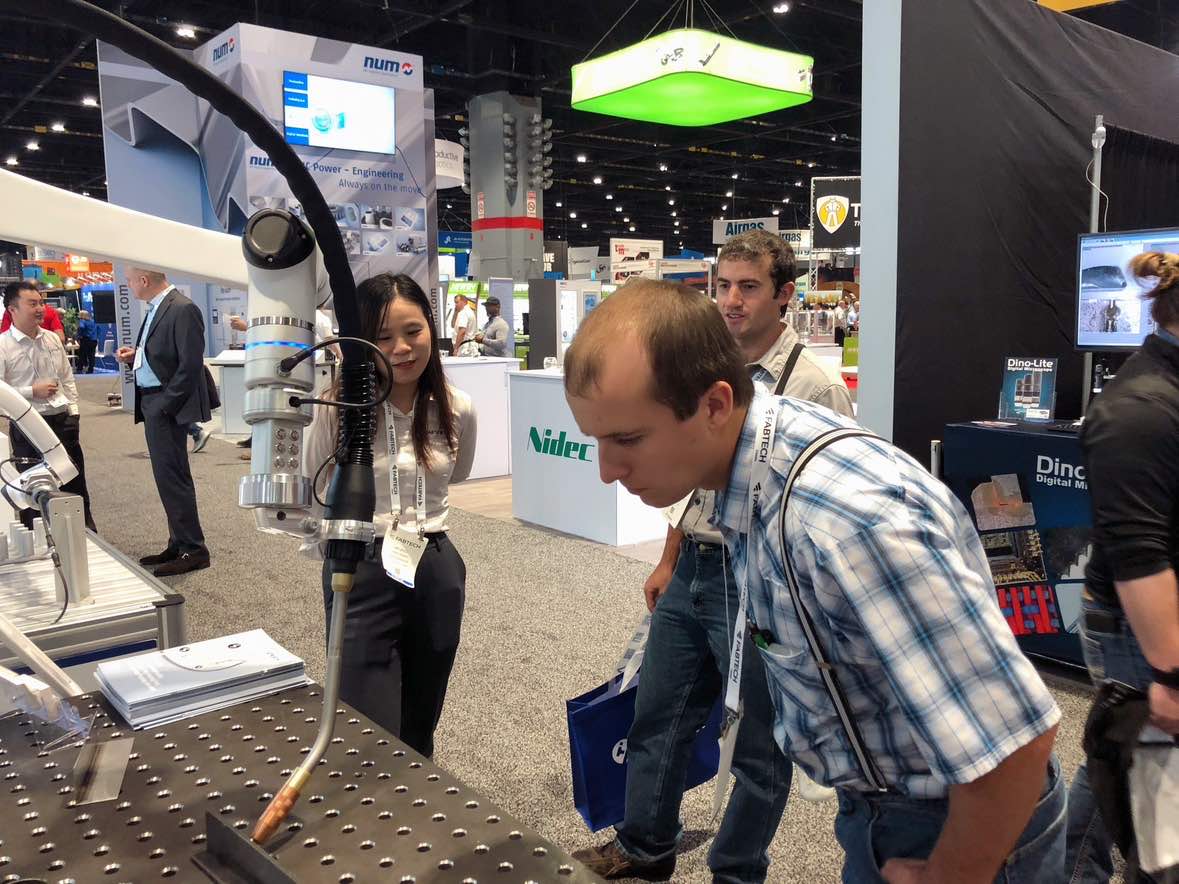 In conclusion, as a high-tech enterprise committed to globalization, Han's Robot has exhibited its latest robots and their applications at many overseas fairs over the past few years. Han's Robot's successful presence at Fabtech demonstrates its determination to develop and grow in the global market.