Submitted successfully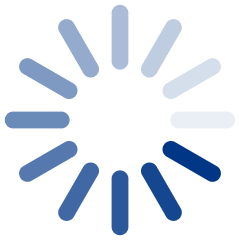 loading...
To be the global pioneer in the era of intelligent robots
Shenzhen Han's Robot Co., Ltd. is a national high-tech enterprise invested in and established by Han's Laser Technology Industry Group Co., Ltd. (stock name: Han's Laser, stock code: 002008), and incubated based on more than 100 people from the R&D team of Han's Motor Robotics Research Institute. The company was established in September 2017 and its production and R&D base are located in Shenzhen City and Foshan City, with subsidiaries in Tianjin, Wuxi, Chengdu City and office in Germany and USA. Han's Robot is dedicated to the development, promotion and application of intelligent robots in industry, healthcare, logistics, services and so on, becoming the global leader in the era of intelligent robots.

Customers In More Than 100 Countries And Regions Worldwide.
China, Korea, Japan, Thailand, Singapore, Malaysia, Australia, New Zealand, USA, Canada, Mexico, Brazil, Colombia, Argentina, Russia, UK, France, Germany, Spain, Netherlands, Italy, etc.


Vision

To be the global pioneer in the era of intelligent robots

Mission

Serve humanity with robot technology

Values

Lead, fast-speed, service, sharing, passion, enthusiasm, curiosity
2014
Han's Robotics Research Institute established

2016
First-generation collaborative robot ELFIN released

2017
Shenzhen Han's Robot Co., Ltd. established

September 2020
165 million Series A round financing completed successfully

December 2020
Subsidiary in Tianjin City established

March 2021
Intelligent collaborative robot MAiRA released in Shanghai

June 2021
395 million B1 round financing completed successfully

November 2021
Nearly 200 million Series B+ Financing completed

April 2022
Subsidiary in Wuxi City established

June 2022
Subsidiary in Chengdu City established

October 2022
Han's Robot Global Intelligent Manufacturing Center established

March 2023
Collaborative robot Elfin-Pro released


The Third Executive Director Company

Capek Best Industrial Design Award 2019

The First Executive Director Company